What Is Dry Cleaning?
What Is Dry Cleaning?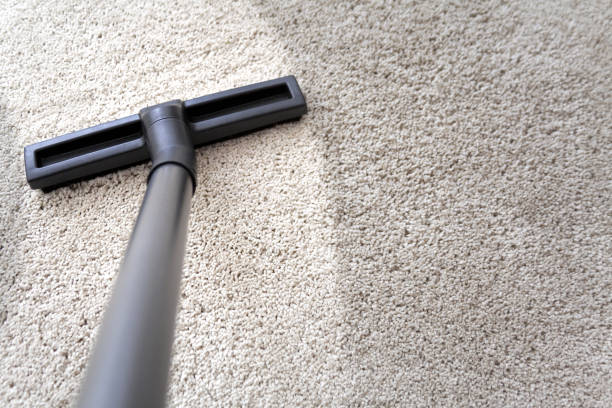 How many clothes do you have in your home that need to be cleaned? Surely on other occasions, you have preferred to take them to the dry cleaner to avoid damaging them, but today, we want to explain how this cleaning method is carried out where no water is used. Take note of all the tips you should follow when doing dry cleaning.
What Is Dry Cleaning Used For?
You will know that dry cleaning carpets is very common so that the material is not damaged. This occurs in fabrics where neither water nor products containing water can be used, hence it is called "dry cleaning". By using special liquids without water, they do not penetrate the fibers and, at the same time, they dissolve the grease or dirt off the garment to be cleaned.
One of the most common techniques, especially among professionals, is dry cleaning with perchloroethylene. It comprises putting the clothes to be washed in a special machine where a chlorinated solvent known as perchloroethylene (PERC) is added. Besides this way of doing dry cleaning, there are many other options depending on the type of garment or the fabric from which we make it.
How Is Dry Cleaning Done?
If you want to do the dry cleaning of some clothes yourself, you should know that there are several ways to carry out this way of washing without water. Today, you can find many kits that include sprays and other cleaning products with which you can remove stubborn stains depending on the type of fabric you have to wash.
Regarding dry cleaning of clothes, apply the products on the fabrics and follow the instructions according to each type of material. However, it is very important that you consider how you are going to dry each of the clothes that you have dry cleaned. Avoid putting them directly in the sun, as they can discolor or even shrink, and don't stretch them too much, as they can deform. You can put it on a dry towel to absorb moisture and speed up drying.
One of the most common tasks at home is dry cleaning the sofa, but we don't always do it well. The steps to follow are, first, vacuum before applying the detergent or cleaning foam on the surface to be cleaned. You should use a soft bristle brush or a natural sponge to help you rub the product in without damaging the fabric. Finally, to remove the remains, you must use a clean cloth in which all the detached dirt will be collected.
Dry carpet cleaning
Similar to the previous case occurs with dry carpet cleaning. First, vacuum them well, then use the most appropriate product and brush, allowing the particles to be absorbed and removing stains and all kinds of dirt.
Besides fabrics and garments, this method of washing without the use of water is also common for cleaning the car. Here, only specific products are used for each type of surface that needs to be cleaned: the bodywork without damaging the paint, the leather of the seats, the dashboard, and other elements inside the vehicle…
Why Do A Dry Cleaning
As we have seen, there are certain materials that cannot be put in the washing machine, nor can hand can remove their stains washing. For certain fabrics, you have to do a dry cleaning at home or take them to a professional who uses their most suitable machines and products depending on the case.
Fur, leather, velvet, suede, feathered clothing, pleated clothing, and clothing with pearls or sequins are some examples that you should use in cleaning if you do not want to spoil them. Wool is another of the materials that are most damaged if washed in a machine; it can get caught or the hateful "balls" can appear in this fabric.
Remember that before washing, you should always check the labels of this type of garment and observe the information it shows about washing. Thus, you will check what fabric we make it off and the manufacturer's recommendations on washing, drying, and ironing. If you follow these tips, you can extend the life of your clothes and keep them always clean and in good condition.
you can always seek an external or outsourced professional cleaning service in all states and cities in Australia that can do all your professional cleaning needs