How to give feedback to your housekeeper
If you work with a professional housekeeper, you know how important it is to be able to communicate openly with her. Only by talking to them can you give feedback that will help them clean your home better. Now, that's easier said than done because some people may not know how to properly give their opinion. That's why we thought it would be useful to write a short article on this topic. If that's something you're interested in, read on as we discuss what you need to know about giving your cleaner proper feedback.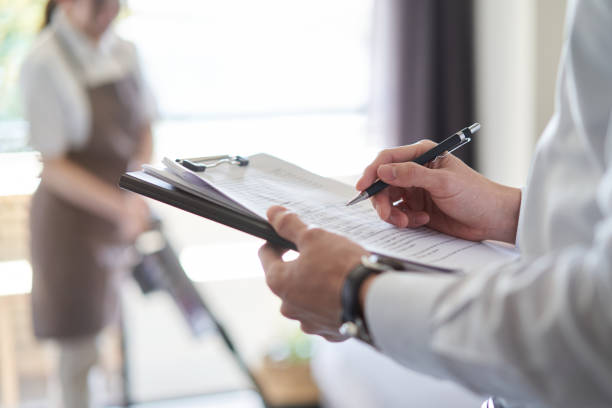 Clarify your expectations
A problem often arises when the housekeeper does not know exactly what is expected of her. It is important that you clarify your expectations. It may also be helpful to ask the housekeeper about what she needs. The problem may be that she or he doesn't know what the priorities are.
Think about how they will react to feedback
Hopefully, the people you work with will be open-minded enough to listen to your comments and consider them constructive criticism. They may be shocked to learn that they have failed in some of their tasks or feel insulted to be criticized. It's helpful to give them a chance to respond to your remarks, so they can explain why they did something, or just tell you they think you're wrong. If they don't agree with your remarks because they think you're wrong, discuss it with them to better understand where the problem is.
Keep the lines of communication open
Professional housekeepers are busy at work when they clean houses, so you rarely see them in person. You can still call them, however. This step is especially important if you have questions about what happened during the cleanup. If you can't be there when the cleaning takes place, tell the housekeeper what to focus on in your home and leave a note that clearly states what you want them to do. This can be especially useful if you know you'll be away for weeks or even months at a time.
Communicate good and bad
Finally, it is important that you communicate both the good and the bad about their services. By doing this, you can ensure that they continue to do the things they do well while improving areas that may still need work. To add to this, they may be more receptive to what you have to say if you add positive feedback, as this can motivate them to continue providing the best service possible.
Conclusion
We hope you find this article helpful in helping you better understand how to give feedback to the cleaners you work with. Although it may seem difficult at first, the information we have presented here should help make things easier for all parties involved. 
For the best professional cleaning services in Sydney, we've got you covered. SCS Group Integrated Services offers you only quality solutions, ensuring that your home stays clean for days to come. Contact us today!